+ Worldwide Divorce Tour Hits Europe/UK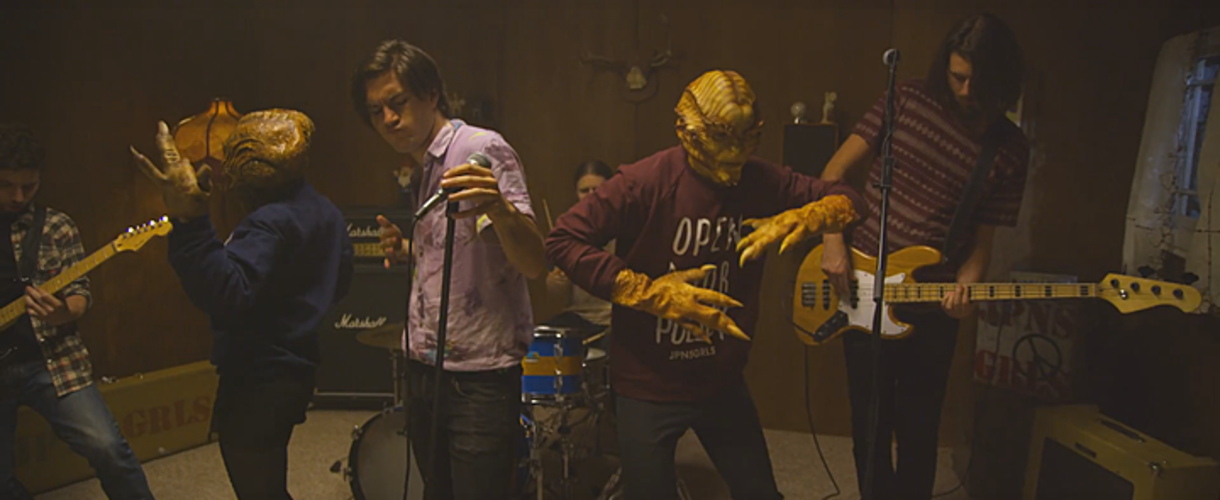 "Packing angst-ridden, power-chord-heavy rock played at breakneck speed." – NME
JPNSGRLS have released the alien-filled house-party video for Trojan Horse, taken from their current album Divorce (July 2016 on Light Organ Records). Following its premiere on US website CLRVYNT  the video is now available to view via YouTube.  JPNSGRLS are offering fans the opportunity to win a signed vinyl copy of Divorce and exclusive band polaroids. For a chance of winning, fans are asked to share the video on social media using the hashtags #divorcehorse and #divorceworldtour. Visit JPNSGRLS Facebook or Twitter for more info.
Watch Trojan Horse:
The Vancouver quartet are currently on the 'Divorce Word Tour'.  Finishing in the West Coast of US this week, JPNSGRLS will then hit Europe with a run of seven UK dates beginning in November: 
JPNSGRLS Divorce Tour –  UK Dates: 
17 Nov

: The Joiners, Southampton

18 Nov

:  Hoxton Square Bar & Kitchen, London
19 Nov

:  The Craufurd Arms, Milton Keynes
20 Nov

: Crofter Rights, Bristol 
21 Nov

:  Games Room, Brudenell Social Club, Leeds
22 Nov

: Nice N Sleazy, Glasgow 
23 Nov

: Sunflower Lounge, Birmingham
Divorce was recorded across LA and Vancouver with Dave Schiffman (Rage Against The Machine, The Mars Volta, Biffy Clyro), Tom Dobrzanski (The Zolas, Said the Whale) and Steve Bays (Hot Hot Heat, Mounties, Fur Trade), Divorce is an album of unorthodox love songs and new methods for approaching the modern world. 
Some praise for JPNSGRLS Divorce:   
"Packing angst-ridden, power-chord-heavy rock played at breakneck speed." 
– NME
"Witty, fun and intense indie rock band full of verve and energy. JPNSGRLS should take a step into the big leagues with 'Divorce', deservedly so." 
 – Louder Than War 

"Creating indie emblazoned rock n roll with balls the size of Canada. If these dudes don't rise to the top pretty sharpish then there is something seriously wrong."
 – Punktastic 

"There are shades of The Libertines and Strokes in the lightning-fast guitars and the wit of Fountains of Wayne in lyricist Charlie Kerr's insouciant vocals" 
Connect with JPNSGRLS: