CLIQUE SHARE NEW SINGLE 'TOP FIELD' ON IMPOSE 
BURDEN PIECE OUT 27TH MAY VIA TOPSHELF RECORDS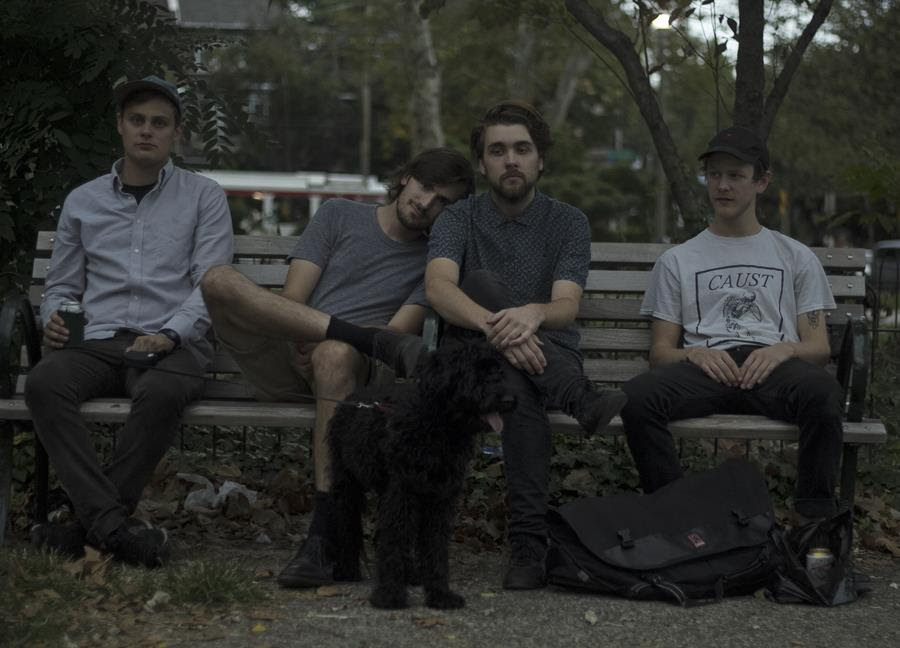 Hailing from Philadelphia in the U S of A, and comprised of PJ Carroll (Vocals/Guitar), Brandon Shipp (Guitar/Vocals), Tom Anthony (Drums) and Travis Arterburn (Bass), CLIQUE are a melodic indie-rock band who are sure to catch the ear of any fan of the early heart-on-sleeve alternative scene.
Formed from the ashes of various other bands – singer/guitarist PJ played in Girl Scouts and The Hundred Acre Woods, while Travis played drums in Ted Nguyent – influences from these previous punk, math-rock and even indie-folk projects combined into a new project, CLIQUE, over which hangs a much more pressing darkness thanks to gloomy guitar riffs, world-weary vocals and strong, steady basslines.
Watch/Listen to 'Top Field':
Naming their musical influences as Pedro The Lion, Duster and Bedhead, their debut self-titled LP was released in September 2014, and led to them signing with Topshelf Records, as well as playing shows with leaders of the rising US indie-punk scene like Modern Baseball and Sorority Noise.
The band's upcoming second album, Burden Piece was produced by Travis Arterburn (the bass player) at The Headroom, Philadelphia over 8 days in November –he also produced their self-titled there in the fall of 2014 – and perfectly hits that spot in the middle of your chest with warm showers of twinkling guitar, calming vocals and languid riffs throughout.
Lyrically, uncomfortably raw subject matter is delivered tranquilly in songs like 'Usage' – ''No I don't know what the fuck is wrong with me / A hollow shell of the things I hoped that I could be / Sometimes I wish I'm someone else / Coz I have no control of myself' – while others like 'Mess' and 'Boundaries' assess the existential crises of the twenty-something; waking up late and wondering why anything matters –  or if it even does.
Burden Piece will be CLIQUE's first major release on Topshelf and with US dates coming next month and more to be announced later this year, do take time to immerse yourself in their blissed-out, melancholic sound – you won't regret it.
New Album 'Burden Piece' Will Be Out On 27th May
And As A Pre-Order via Topshelf Records
Links: