Bikini Kill's Revolution Girl Style Now
Reissue Released Today, Featuring
Three Previously Unreleased Songs
Hear Iconic Track "Suck My Left One"
The Punk Singer Soundtrack Digital-Only
Release, October 13 via Bikini Kill Records
"'Revolution Girl Style Now' emerges as … a portrait of a nascent band just beginning to figure out what it wants to be. It's a picture that might surprise fans of the frenetic, throaty feminine subversion for which Bikini Kill would become famous…" – The New York Times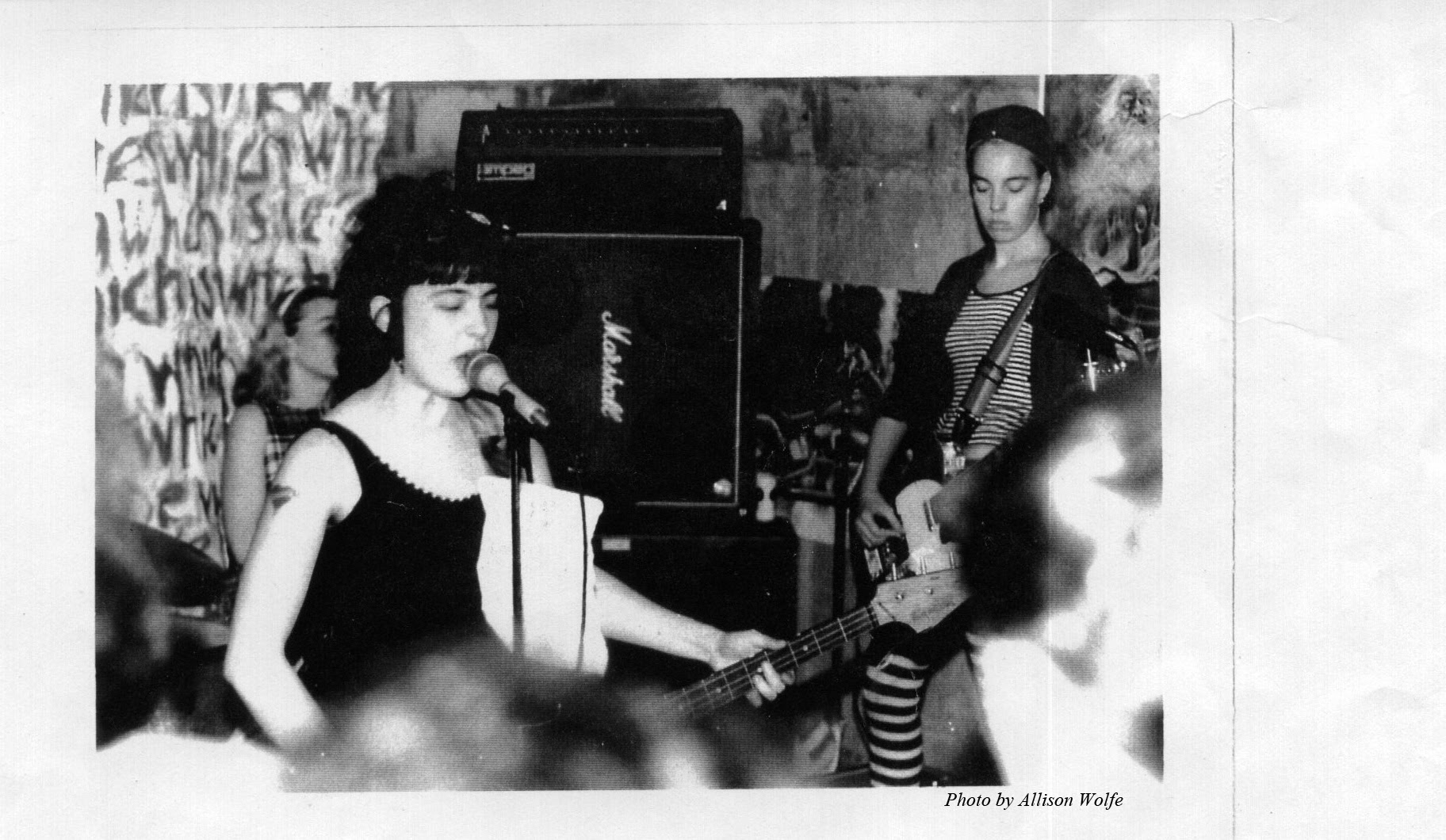 Photo Credit: Allison Wolfe
Bikini Kill is the legendary, riot grrrl band featuring feminist punk pioneers Kathleen Hanna, Tobi Vail, Billy Karren and Kathi Wilcox. Their first collection of work, Revolution Girl Style Now, is released today via Bikini Kill Records. Featuring three previously unreleased songs – "Playground", "Ocean Song" + "Just Once" – this marks the first time Revolution Girl Style Now is available on vinyl, CD, and digital formats. There is also a limited edition replica version of the demo cassette available by mail order only.
Featuring iconic track "Suck My Left One", shared today, the Revolution Girl Style Now demo tape was originally self-released in May of 1991. The demo was recorded by Pat Maley at the ABC House in Olympia, WA earlier that year. Bikini Kill played one of their first shows at the house the night before and left their equipment set up to record the demo the next day. For this reissue, the songs were mixed by Guy Picciotto (Fugazi) and mastered by John Golden.
Bikini Kill Records will also release The Punk Singer Soundtrack on October 13. The digital-only release will feature tracks from three of the renowned riot grrrl's musical projects: Bikini Kill, Le Tigre, and the Julie Ruin. The Punk Singer Soundtrack is now available for pre-order.